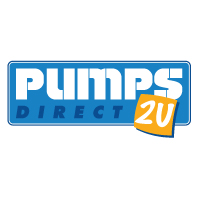 About Pumpsdirect2u
Pumpsdirect2u are a UK based company, now offering Master Franchise Opportunities worldwide.
Pumpsdirect2u Limited are a B2B worldwide independent supplier of submersible pumps, diesel pumps, hydraulic pumps, diesel generators, hose and associated pumping equipment.
We export to over 180 countries throughout the world, and with our vast experience and knowledge in the market, customers are rest assured of the best service with shipping, transport and careful packaging guaranteed.With a global market and a reputation for value and reliability, Pumpsdirect2u offers outstanding service and a complete range of products for all industries.
We'll train you to use all our systems and processes for operating a successful Pumpsdirect2u business.
We have the widest choice of submersible pumps, diesel pumps, hydraulic pumps, diesel generators, and pump equipment for any domestic, commercial or industrial application.
We can supply over 5000 items from our online website and can deliver any one of these direct homes or business premises.
When Pumpsdirect2u are responsible for installation of equipment, our staff's detailed product knowledge ensures a seamless and effective transfer from the design and manufacturing phase to the installation phase. Our site managers are the key to your project's success. All are highly experienced professionals who manage a team of skilled engineers to provide you with the same high quality product no matter where you operate in the world. Our integrated commissioning team offers the advantages of a single point of responsibility for the commissioning of the entire project.
With our support you can build a solid business in a growth industry. No particular qualifications or prior experience are necessary. Just a passion to succeed and a willingness to learn and manage your own successful business with the training and support of pumpsdirect2u.
Could you be our next Franchisee?
For further information and contact details about this Franchise Opportunity, please click here.