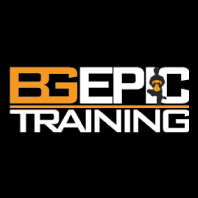 About BG Epic Training
BG EPIC Training will change the way you think about exercise. We have designed workouts that help you to reach your fitness goals by creating a flexible, adaptable approach to help you integrate fitness into your daily routine. We want to help you break away from traditional subscription based gym memberships. BG EPIC Training offers an immersive and memorable fitness experience that is dynamic, results focused, time efficient and a cost flexible way to get you fit and stay fit. Your life. Train for it.
Bear Grylls is a globally renowned survival expert and adventurer who regards fitness as a natural extension of his adventure lifestyle. With a demanding production schedule which incorporates extreme outdoor activities, Bear finds it essential to keep in top physical shape.
"Fitness is a core component of my life and work. Core strength, functional movement and good dynamic speed and flexibility are at the heart of how I train.
These BG EPIC training sessions allow people to access that dynamic style of workout, where they can get in, train hard and then get on with their life, all within 30 minutes. This training system has been used by me and refined by my team over many years and it is very addictive! There's no doubt it has changed my life for the better and I am now stronger and fitter than ever before. "
Natalie Summers is a fitness coach, author and fitness entrepreneur with a wealth of experience in the design, creation and marketing of results-focussed fitness solutions.  Over the last 10 years, Natalie's reputation and client base has grown to the point that she is regarded as one of the UK's leading personal trainers. Natalie brings a wealth of passion, enthusiasm and knowledge, blending the academic and practical elements of functional training to deliver success to her clients, who range from rehabilitation patients to globally recognised television personalities, premiership footballers and gold-medal winning Olympians.For the last three years, Natalie has worked with Bear Grylls to help him reach his optimum fitness peak to enable him to deal with the physically challenging conditions he faces in his role as the globally recognised survival  expert and personality.
Natalie was recently shortlisted for 'Functional Gym of the Year' at the 2013 National Fitness Awards.
Could you be our next Franchisee?
For further information and contact details about this Franchise Opportunity, please click here.