Our Franchise Consultants Are Here To Assist You
Scroll down to view our global Franchise Consultancy credentials by sector.
TAKE ME THERE
At How2Franchise we are not just Franchise Consultants…
…In fact, we take an active role in setting up your business. Our Franchise Consultants provide the best-priced Franchise Consultancy available in the franchise market with a proven background in franchising. We are proud that our clients remain our best advertisement, they strongly recommend our Franchise Consultancy package and our very experienced team of Franchise Consultants.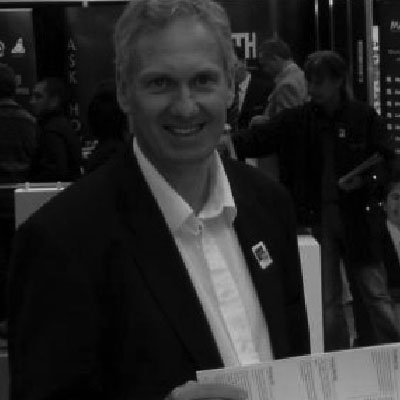 Rod Hindmarsh
CEO
How2Franchise is a successful leader in franchise development, marketing and sales.
How2Franchise have developed successful local, regional, national and international franchises in every business category including retail, service, manufacturing and distribution – helping them successfully franchise their businesses.
The business was initially founded by Rod Hindmarsh who is recognised by many as an expert in the field of franchising. Specialities: national and international franchise consultancy, contributing author for franchise publications worldwide, keynote speaker at international franchise exhibitions and franchise media pundit. In addition How2Franchise have a number of expert associates providing a complete range of franchise support services including franchise advertising, marketing as well as single and multi-unit sales, and franchisee financing. They all continue to play important roles in the How2Franchise business.
2015 saw us celebrating 25 years of servicing the franchise industry. Founder and CEO of How2Franchise Rod Hindmarsh is a regular keynote speaker around the world. Rod has now been involved in over 1,000 National and International Franchise Development Programmes for clients in the UK, Europe and around the world. During the course of this development, How2Franchise have built a growing network of regional offices in the UK and overseas – all themselves franchised and delivering the full range of franchising services.
Promoting and speaking on many subjects to both business owners considering franchising as a market growth strategy and to foreign governments eager to harness the economic power of franchising. For many companies, as well as individuals who are considering the benefit of owning and operating a franchise, a free conversation with Rod can not only provide you with guidelines for laying solid foundations, but ensure that you clearly understand the best way to proceed.
Rod is also the publisher of Franchise News247 and websites such as www.franchiseorchard.co.uk a comprehensive franchise-international directory.
Rod has provided advice and guidance to thousands of people who today own and operate a franchise. So whether you want to become a successful franchisor or franchise owner, talk to How2franchise and take the first step in the right direction.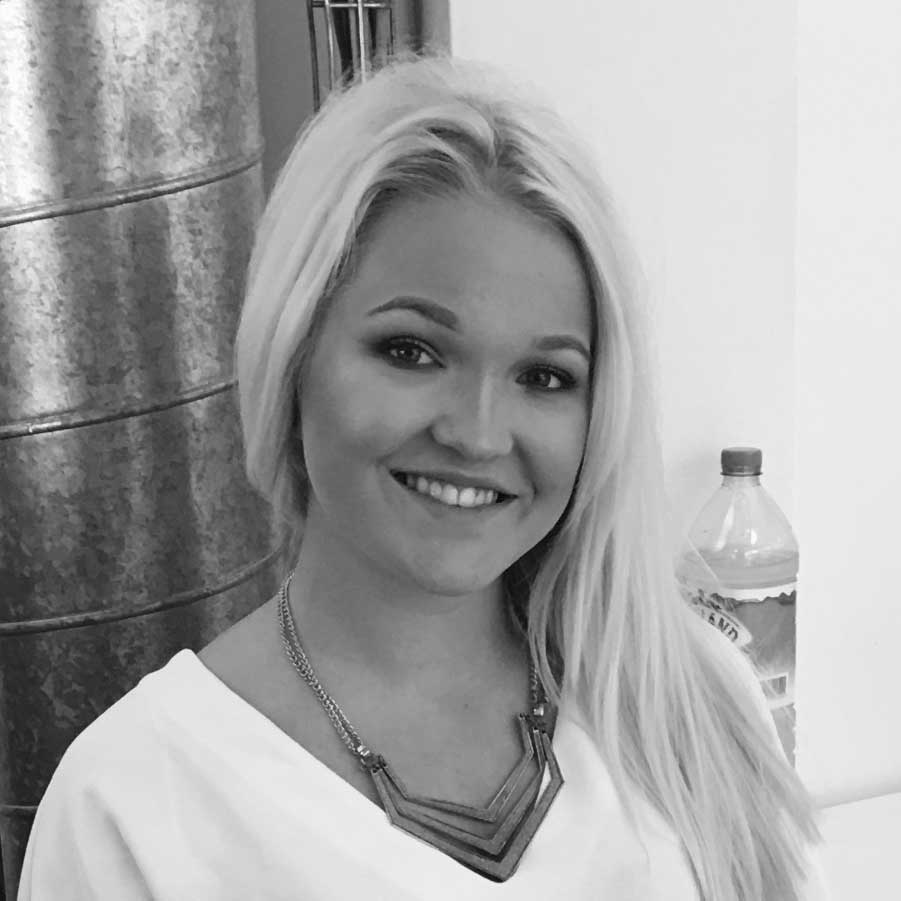 Abbi Churchill
Client Liaison Manager
We head hunted Abbi from the recruitment agency we were working with as we felt none of the applicants were as good as their account manager – so we poached her!. Heading up our new office in Abingdon, Abbi is our newest recruits and is establishing herself as a future star. Her commitment and enthusiasm make things happen and his willingness to assist and help makes her well-liked and respected in the Franchising industry.
Helping new clients find their through franchising procedures and working with all How2 franchise brands, Abbi Is responsible for the successful development of franchising recruitment in various social media fields of the business and is our face of franchising through small informative video productions. She is an enthusiastic sales and marketing professional who possesses commercial acumen and a passion for taking businesses to the next level of franchising. Abbi relishes the opportunity to develop and implement fresh strategies to bring in new customers whilst taking the business forward. Abbi makes things happen in the world of Franchising.
Abbi is an enthusiastic franchise client liaison executive with business development management experience.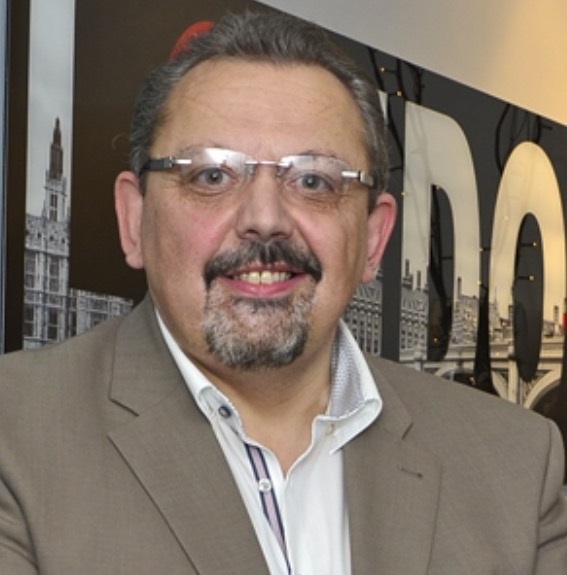 Tony Randall
Business Trouble Shooter
A commercially and financially astute businessman with expertise in marketing and an enviable track record in business development spanning over twenty-eight years. An exemplary leader with a congruent style marrying integrity and a passion for customer service with a commitment to sound business practice. Recognised by peers as a highly proactive, create and visionary catalyst for change and growth. Michael Coyle
Franchise Agreement - Lawdit
Founded in 2001 by Michael Coyle Lawdit has since grown to become one of the most respected law firms in the UK. Michael is Lawdit' s Principal and heads our Commercial and Intellectual Property Department. He holds a Master of Laws degree (LL.M) from Nottingham Trent University and is a guest lecturer at Southampton Solent University.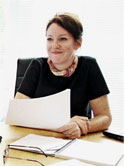 Jane Coyle
Trademark - Lawdit
Jane is a highly experienced and sought out solicitor who has a wealth of experience in dealing with commercial matters. She has a particular specialism in trademarks dealing with both contentious and non-contentious matters and is often consulted by fellow professionals and trade mark agents for advice and assistance.
Jane has a large number of high profile clients and has dealt with numerous household brand names assisting clients with worldwide trade mark clearance searches, trade mark registrations, issues relating to passing off, copyright and design right etc. Herman Jung
Accounts and Business Planning
Operational Area Management responsibilities to include visiting businesses all over the UK/Internationally to assess operations. Head of Operations Berlin Germany-New franchise concept launched successfully -Training investors in the concepts of franchising businesses. Ensuring statutory requirements were being implemented and adhered to, EG, Health and Safety, Legal and Security, Anti Money Laundering Regulations, Business Management Skills, Retail and Sales. Instrumental in the development of the Business Academy. (Business Executives attend a 3 day business improvement strategy course). Project management of the Ireland pilot store. Playing an integral part in the opening, ensuring this was achieved to set timeframes and budget. Managing ad-hoc projects through concept to launch. Problem-solving and brainstorming new incentives. Ensuring training and development for new openings and re-launching of new stores including advising affiliated businesses Maria Hardwick
Copy Writer
Copywriting is the act of writing text for the purpose of advertising or other forms of marketing. The product, called copy, is written content that aims to increase brand awareness and ultimately persuade a person or group to take a particular action
The typical creative process I am involved with will include:
· discussing the client's core message and target audience
· brainstorming visual and copy ideas with other members of my creative team
· writing and presenting a few options to clients
· modifying copy until the client is satisfied
· overseeing the production phase.
I have team of copywriters which are accountable for checking all the content being advertised is truthful and complies with codes of advertising practice.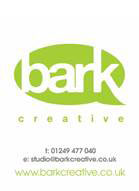 Clare McCoombe
Bark Creative
A small, vibrant, creative design agency set in the heart of Wiltshire, with over 20 years collaborative experience in the design industry. Bark is a small, vibrant, creative design agency set in the heart of Wiltshire. With over 20 years collaborative experience within the industry, we create visually impressive, original concepts and strong, captivating artwork with both focus and flair. We offer a broad range of creative services, whether it be design for digital or print, logo and brand creation, working with existing strong brand identities, writing copy for your advertisement, making your visions a reality for all to see or guiding you along when you're unsure of what would work best.
Our personal approach ensures our clients receive a friendly, bespoke service, which helps them to engage with and inspire their target audience and create growth for their business.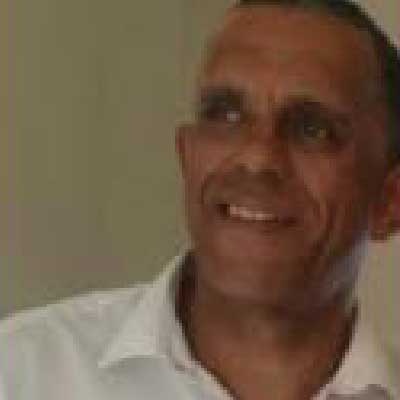 Robert Lloyd
How 2 Franchise Consultant
My name is Robert Lloyd known as Bob or Bobby by family, friends and business associates'. Married for 25 years with four children, Involved in financial services since 1988 as an Independent Financial Advisor specialising in business financial planning and as a business consultant helping established companies increase turnover and profitability, business start-up's and rescue work for companies experiencing difficulties. Mentoring other financial advisors to increase their effectiveness.
I also have in the past built a number of SME's as diverse as; ladies fashion on a party plan basis and manufacturing basis, but to let property portfolio including property overseas, brought property to refurbish and sell on, built and sold houses, general insurance broker, a building maintenance company covering all trades with fifty five employees, cafe owner, tapas food delivery service owner, interest in a deli / coffee shop and other enterprises.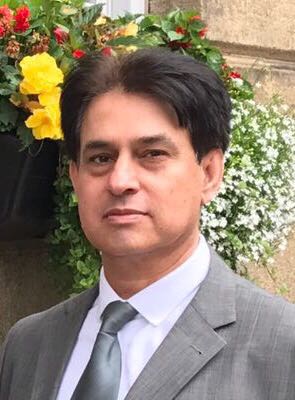 Zahid Raja
How2franchise Partner
Zahid is an experienced entrepreneur and an established businessman who has successfully created and managed several businesses in various industries over the years including Insurance & Finance, Claims Management, Food, Entertainment and Real Estate, to mention a few.
He achieved his PhD in Business Management at Richmond University over 20 years ago and has since painted success as a Broker in the world of Financial Services. He has gained a wealth of experience in B2B sales, marketing, recruitment and business management, as well as having an eye to details in providing financial solutions to business and corporate clients.
Additionally, he has also successfully developed his own brand in Health and Fitness related Industry and is in the process of launching this by offering franchises throughout UK and some carefully selected countries in the early next year.
He has a passion for helping business owners and entrepreneurs develop and expand their enterprises through franchising. He is financially and commercially an astute businessman with expertise in providing profitable solutions to SME's.
Furthermore, Zahid is a highly proactive, creative and visionary individual, who has an innovative approach in assisting businesses to achieve their expansion plans and required targets through franchising.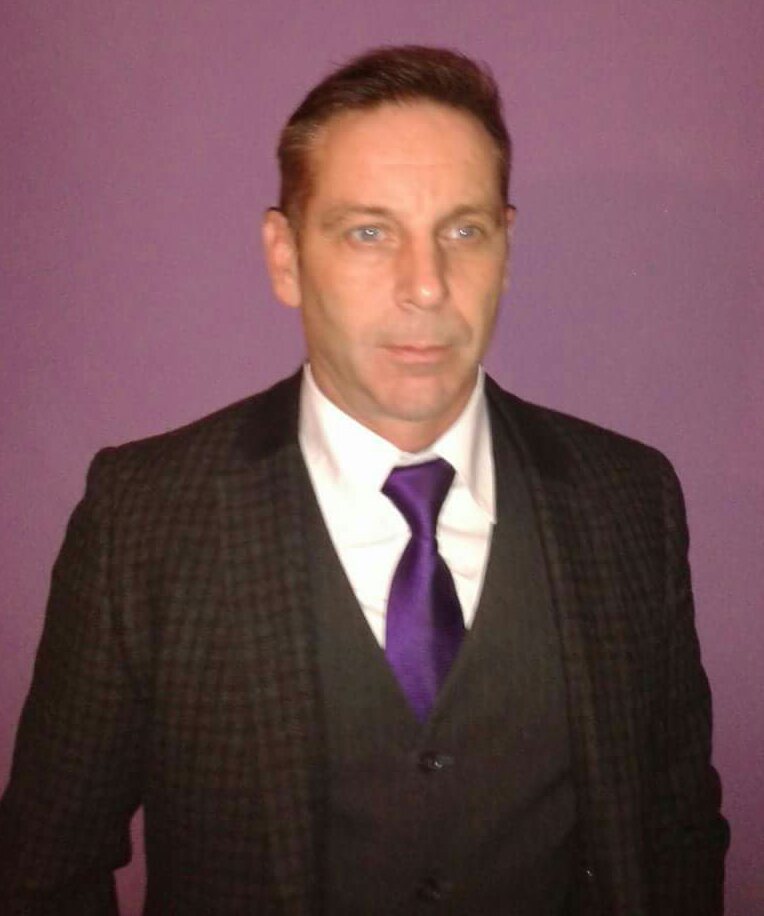 Brian Phillips
Senior Sales Partner
Brian is one of our talented team of franchise sales specialists, with over 25 years' experience in assisting hundreds of business to expand and grow through franchising. We have worked with companies of all sizes from all sectors. He has all the skills, expertise and knowledge to effectively guide you on your franchise journey.
We deliver tailored consultancy solutions with support from legal to recruitment we are specialists within the franchise industry.
Brian thrives on Creating Brands making small businesses successful profitable and a Brand to remember
Was a very successful Manager/High Flyer at an early age within a National Chain before becoming involved in Franchising.
Having much experience in Business and Franchising, securing contracts with some of the most Famous Brands
His expertise in Presentation, Marketing, Sales, Growth, Branding, Purchasing, Recruiting, Seminars and most of all People Skills making Brian Phillips a must have on your team if you are wanting success
His motto is "We are one, Great things happen when we work together"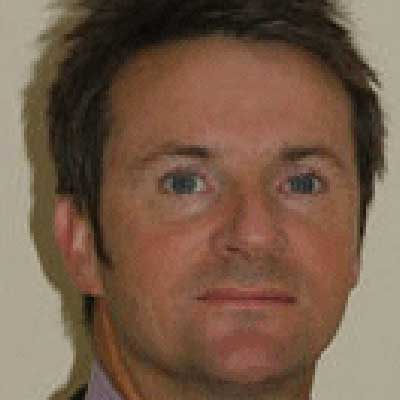 Sean Springett
How 2 Franchise Consultant
Sean Springett has joined the How 2 Franchise team bringing a wealth of business 2 business experience. Coming from the Information Technology industry, Sean has been involved in the technology side of the business process, helping his clients streamline their business processes by working smarter with technology for the last 15 years.
Sean entered into the UK Franchise Market space in 2006 when he was instrumental in bringing the Webchise, web hosted Franchise Management System to UK based franchises.
This experience enabled Sean to get firsthand knowledge of how a successful franchise works and what is needed to communicate the Franchisors message to Franchisee's. Sean's finely tuned and professional approach to project and account management makes him a valuable asset for any franchisor to work in developing their growing franchise.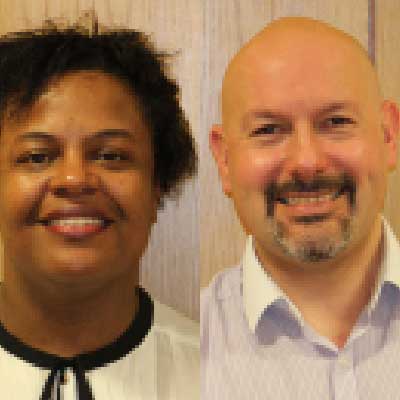 Paul and Dorett
How 2 Franchise Consultant
After being a successful client of How 2 Franchise, Paul and Dorett have joined How 2 Franchise with 40+ years knowledge and experience across a variety of industries and franchising. Their skills incorporate educational development and management, project management, network architecture and administration; realtor and property governance. Paul branched out for himself 13 years' ago successfully setting up and expanding his own cleaning company which he is actively franchising. He also successfully administers his property portfolio within the West Midlands. Having worked within education for 14 years culminating in the Headship, Dorett brings a wealth of experience in strategic and change management alongside recruiting, development of staff and inspiring tomorrow's adults. The principal motive for joining How 2 Franchise is to illustrate to other businesses and individuals how running your own business achieves self-actualisation whilst economically growing your chosen industry.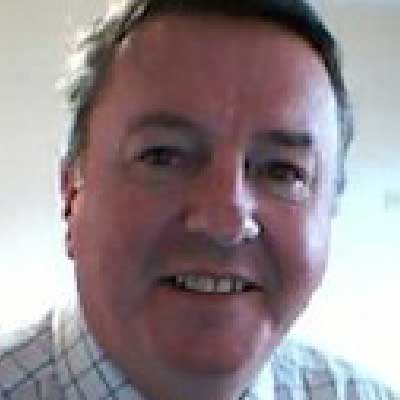 Stewart Cormack
How 2 Franchise Consultant
Stewart has joined the How 2 Franchise team and brings a wealth of experience with him. Throughout his career in both Local Authority and Private Landscaping sector, he is proven to be a motivated, results driven professional.
Supporting clients with the management and development of their assets ensuring first class contractor performance, project planning, co-ordination and management.
– Studies Marketing and Product Development.Franchising Diploma
– NLP for Business Excellence.
– Project Management.
– Contract Management.
– Business Coaching.
Stewart is now looking forward to sharing his knowledge with business owners wishing to expand with How 2 Franchise.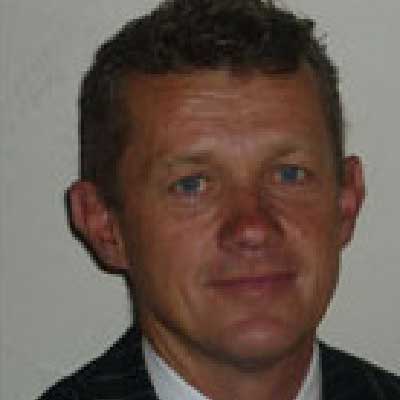 Nick Chessman
How 2 Franchise Consultant
Nick Chessman joined the Financial Services Industry in 1986 in a direct sale role and soon after secured a position within Lloyds TSB Bank. After 10 years he left his position of Area Sales Manager for Lloyds TSB Financial Services to set up in business for himself. With his background and experience of sales management and recruitment he decided to personally invest in a franchise business opportunity offered to him within the recruitment industry. This move enabled Nick to gain the valuable experience of starting up his own business…but with the support of an established franchise brand and proven successful business system.
In 2001 Nick was offered a position as National Business Development Manager for a small management consultancy company. This involved working with the existing business owners and preparing the franchise business model to enable the company to launch nationally as a franchisor. This role was initially very challenging as it involved capturing the unique IPR offering of this successful consultancy business and then preparing both, training and marketing strategies to support the national growth aspirations. Over the following2 years Nick headed up the marketing team and successfully recruited a network of 40+ franchisees.
Over the last 7 years Nick has enjoyed running his own successful business consultancy based in Portugal and has worked at board level within many large development and construction companies in overseas property markets. After making a decision to return to the UK in May 2011 with his family, Nick is now looking forward to sharing his knowledge and experiences with business owners who have aspirations to expand both nationally and internationally via the franchise model.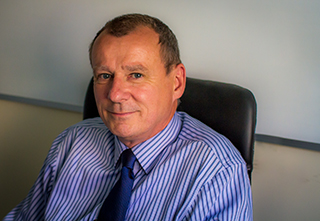 Mike Davies
How 2 Franchise Consultant
Mike has a passion for helping entrepreneurs and established business owners develop and expand their businesses. He has a background in senior management and product development, and currently holds management consultant positions in a number of companies.
Prior to joining How2Franchise Mike established and owned companies in industries as diverse as healthcare, food and technology. Some operated locally at county level winning and delivering government contracts, whilst others had a national outlook operating across the UK. He also brings international business experience having established and raised funds for companies operating in overseas markets. Mike still retains financial stakes in several of those businesses and is able to advise clients on exit planning having successfully structured his first business for sale and subsequently selling it to a large UK investment fund.
Alongside Mike's franchise development role he has a particular interest in assisting early-stage and established businesses to raise funds for expansion, bringing experience of both crowdfunding and regulated investment fund structures to the group.
Mike is married with two children and his spare time is usually taken up with family activities. He and his wife often have welcome visitors as they are both registered foster carers for young and teenage children.
Marcus Moss
How 2 Franchise Consultant
Marcus Moss elevated himself from a high ranking sales manager of one of the first franchise operations in the UK which implemented the 'snack in a box' franchise. Within two years every area had been sold. He became a successful self-employed Managing Director of a plumbing and safety company. With a small start-up he soon became a large supplier throughout the UK of goods and a large importer of materials with a high grossing margin. Employing 126 staff made up of sales and a management team he soon had a business that competitors soon emulated. His strengths come from sales and marketing new ideas and after acquisitions in his sector and his knowledge is vast.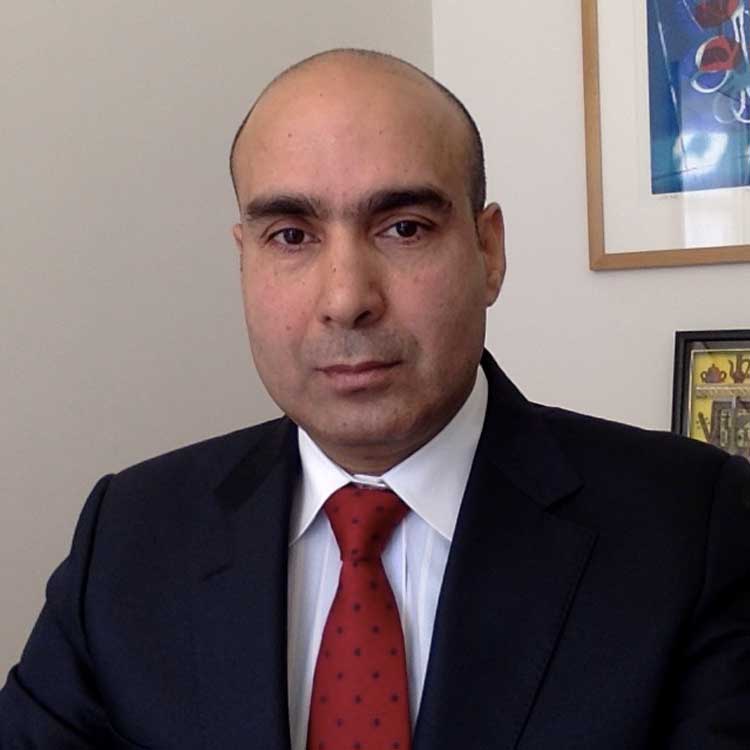 Mohammed Shahid
How 2 Franchise Consultant
I started my schooling from Pakistan, Saudi Arabia and graduated in economics. During my time in the United Kingdom I studied Law and achieved my LLM degree in International Business and commercial Law.
I started my currier by starting my own tour operating business in Chelsea, London, and successfully run it for 6 years. We successfully secure the top end of the cliental; including Chelsea Harbour, Chelsea Football Club, Gordon Ramsey, few to mention but list is exhaustive. Being a successful entrepreneur I learnt a huge wealth of knowledge about the starting of a company and running it successfully. After completing my law degree, I worked in various law firms dealing in commercial, business and corporate immigration matters. Finally worked in an international financial institution and learnt how the global finance works.
Over the years I have gained the wealth of knowledge about commercial, corporate practices and their effective mechanics. Through my previous job roles I have developed the skills of being solution focused, detailed analyst, team oriented leader, strong and persuasive negotiator and interpersonal connector. The synergy of the above skills allows me to successfully analyse an organisation's critical support requirement and identify potential opportunities, to be proficient in planning, develop strategies, evaluating projects and making easy good client and people relations.
The team of H2F comprises of industry's best experts and specialists, aiming to provide best and innovative franchising solutions to our local and international clients. My aim is to provide a principle centred and value driven service to all my clients.
Mohammed is covering Pakistan for How2Franchise.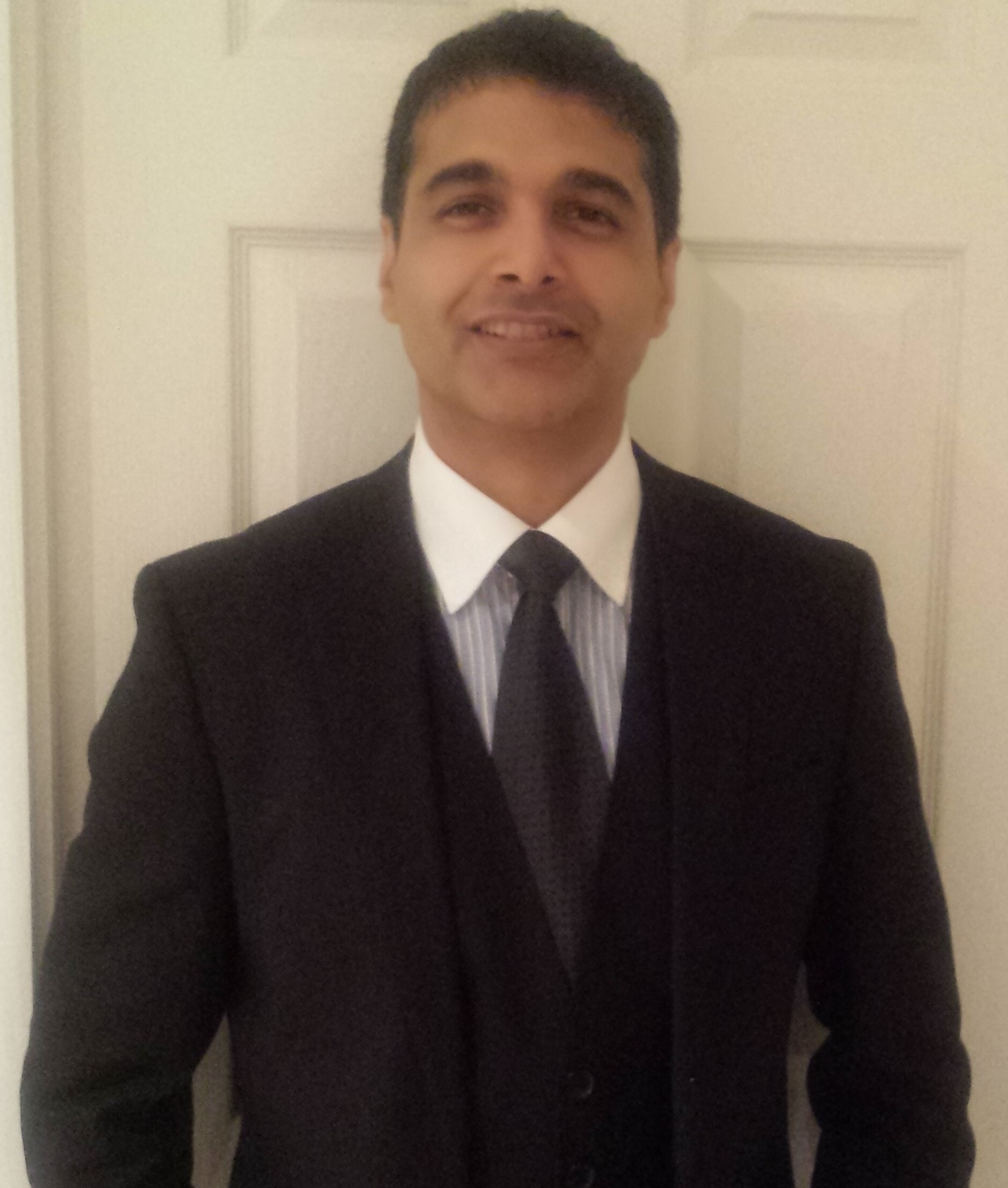 Anil Kumar
How 2 Franchise Consultant
Anil provides a wealth of experience focusing on strategic objectives, customer acquisition and recruitment.
A senior sales professional with solid experience in the entrepreneurial and owner managed environment.
After studying law, Anil worked as a sales professional under the umbrella of a large American company. Within just 11 years, through hard work and dedication, Anil progressed through the hierarchy from a Business Development role to a Senior Regional Sales Director. In the latter years, Anil opened a distribution in an emerging market setting up organisational structures and development programs. Anil successfully led his distribution on the Isle of Man which was ranked in the top three distributions nationwide.
Working as a consultant later for the company, he used his recognised strategic model to develop more than 25 distributions, some within in Spain and Italy, for which Anil received many accolades and awards.
Anil used his experience to open his own consultancy working with a diverse range of SME clients from retailers to technology focusing in the following areas:- Market penetration through customer acquisition and retention increasing customer reach through brand awareness via multiple platforms.
Implementing structures and streamlining processes through systemisation improving operations and customer satisfaction.
Mentoring and coaching teams to enhance performance.
Recruitment and talent acquisition programs
Anil is now able to use his experience and extensive network creating synergies to help franchisors in creating a business that gives them the freedom where they are not just turning a product or service but focus on building their brand via the franchise model growing national or international.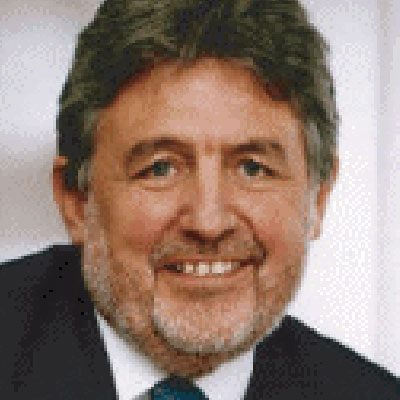 Brian Whitford
How 2 Franchise Consultant
Brian Whitford MBE is an accomplished Managing Director with proven capacity to devise and implement growth strategies and profit improvement initiatives.
Brian is experienced in initiating and managing change, together with proven leadership qualities underwritten with an ability to motivate teams and individuals to optimise performance.
He has financial acumen, profit consciousness and a keen trading instinct. Specialist expertise in formulating marketing direction and developing distribution channels to fuel growth with particular success with negotiating high margin transactions. Abilities enhanced with successful experience of managing export development, effecting turnarounds and streamlining production.
Brian is an experienced partner and has placed How 2 Franchise in an excellent position in order to exploit this business to its full potential, with the launch of an international franchise network.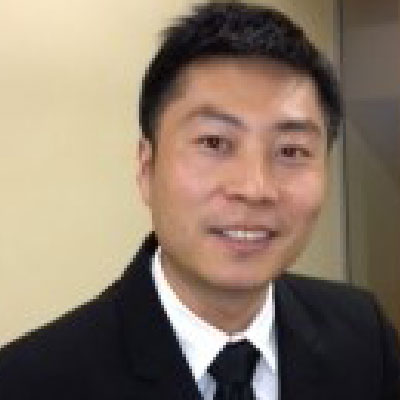 Aaron (Wenbo Tang)
How 2 Franchise Consultant
Aaron is our new Marketing Coordinator Partner for China. Aaron is a dedicated professional who will provide assistance to the franchising efforts in China and build a marketing team. Aaron will be providing a franchising service using the How 2 Franchise proven franchising formula.
Aaron will be your business guide and interpreter. He understands the Chinese business culture, subtle gesticulations, what is enforceable and what is not in the country. Aaron will know the assemblage of people to do business with, and even more significantly, those through which you should not.
The Chinese are learning, however, that when investment is linked to continuous training within a well-tested operating system, franchising can swiftly move the inexperienced franchisee into the successful commercial market based economy. Fortunately, the Chinese government is coming to this positive conclusion!
Franchisors have always been pioneers moving into new untamed markets with products and services. Many will see the possibilities in Chine and accept the challenge. After all, it will be tough to pass up the largest market place the world has ever known.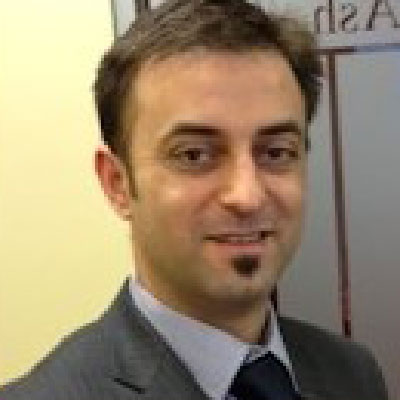 Luis Castro
How 2 Franchise Consultant
Luis has experience in managing high-performing teams and maintaining close communication with all key stakeholders throughout project development in a variety of industries including construction, IT, finance and cleaning. This has equipped him with a multitude of experiences and makes him an ideal franchise partner. Luis is an expert in marketing and sales techniques and has great leadership skills. He is analytical, creative and possesses great problem-solving skills.
Luis faces all new challenges with humility, dedication and hard work to generate the best possible results for his clients. Luis has also been a franchisor, having successfully franchised his own business. This means that Luis has a real understanding of the franchising process from both sides giving him a unique insight.
For his previous company Luis developed a network of agents within the Iberia area and introduced his business into the European market competing side by side with other European organisations.
Luis is in a perfect position to help businesses franchise in Portugal and many other Portuguese speaking countries.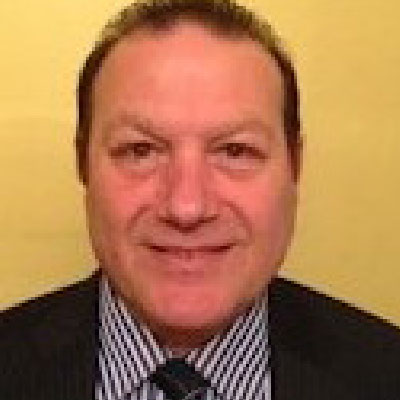 Adly Gamgoum
How 2 Franchise Consultant
I have spent many years running and managing in food and hospitality, owned three various franchises, had a 12 year career in estate agency (sales and lettings) and owned a parcel and courier franchised company.
I have a middle eastern origin, fluent in English and my mothers tongue is Arabic.
Comprising 16 countries with a population of over 373 million, the Middle East and North Africa offer an exciting and unique business opportunity.
The franchise industry in the Middle East and North Africa is worth over $30 billion today. The annual growth of the Middle East franchising sector is around 27%
The GCC countries include some of the wealthiest nations, while North Africa is a dynamic, growing region which is opening up rapidly to brands from overseas.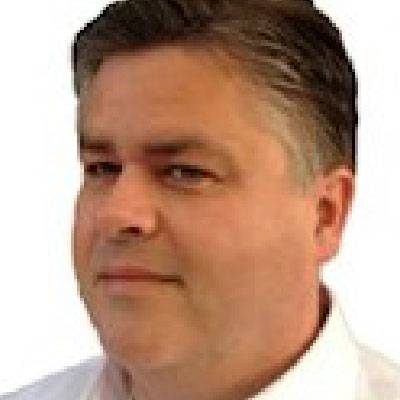 Oliver Friedrich
How 2 Franchise Consultant
After successfully finishing school with a high school diploma I became the banker of the "Berliner Volksbank" and gained my first knowledge of economics. I broadened my knowledge with studies of economics at the Free University of Berlin and finished as business school graduate. During the times of my studies I took every opportunity to apply my business knowledge and during this period I opened my first business, a mobile cocktail bar called "Flying Cocktails!".
After graduation I knew that i wanted to start my own business. It was in 1998 that I opened alongside my with the first Subway restaurant in Germany. I was a multi unit owner and development agent for the Subway system until 2009. Since 2010 I have used my experience to open my company known as Food concepts Germany.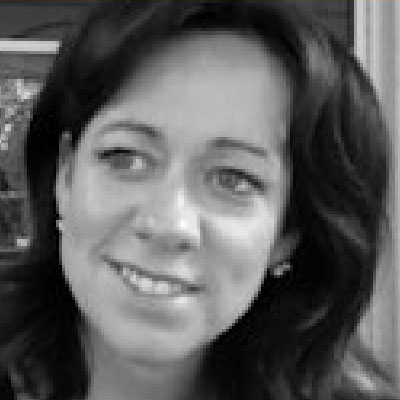 Yvonne Friedrich
How 2 Franchise Consultant
Holidays and trips to Canada introduced me to Subway restaurants and I was very excited to bring Subway to Germany.
After my studies of economics and English language I started to work on an idea. Many phone calls with Subway Headquarters later and a visit there during our honeymoon my husband and I became Subway's first franchisees in Germany and opened the first store at Kurfurstendamm 212 in Berlin.
In January 2000 I became Subway Development Agent. Together with my husband we developed territory Berlin – We opened 40 stores of which we owned two Subway Zehlendorf and Subway Rheinstrasse – as franchisees from 2008-2011.
In 2001 I opened the first Subway Franchise Training Centre and worked there as head of Franchise training until 2004. From March of 2010 – August of 2011 I developed and operated the concept "SELBSTGEMACHT" – A ceramic painting cafe in Klienmachnow.
We are now work in our company Food Concepts Berlin and concentrate on the development of trend concepts in the QSR business.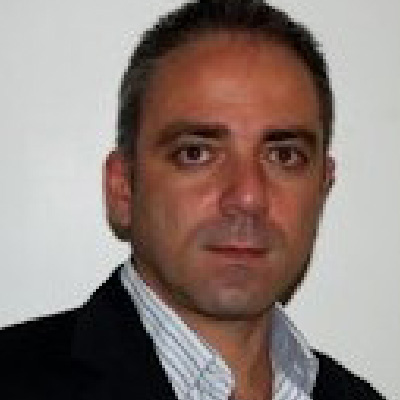 Chris Shattaoulas
How 2 Franchise Consultant
Coming from a family business background, Chris has been involved in several businesses from before entering and completing University.
His management experience ranges from service based industries such as dry cleaning and commercial & residential real estate to the entertainment and retail industries including clothing.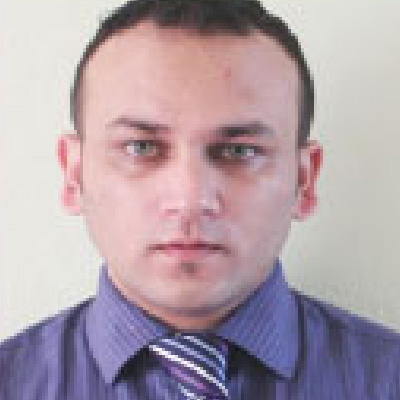 Joseph Adhikari
How 2 Franchise Consultant
Proactive, highly-skilled financial executive having more than 4 years of stable and progressive experience in assisting, studying and coordinating business consulting and financial functions. Ability to work within a team and more.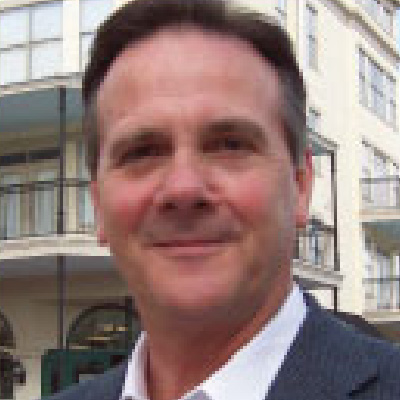 John D. Fugleman
How 2 Franchise Consultant
Mr John D. Fugleman started working for Luisiana Savings & Loan as a teller in the 70's and worked his way up to Executive Vice President in charge of Special Assets & Special Operations by the early 80's. He also consulted with government agencies such as SBA, FmHA, RTC, FDIC, and the FSLIC.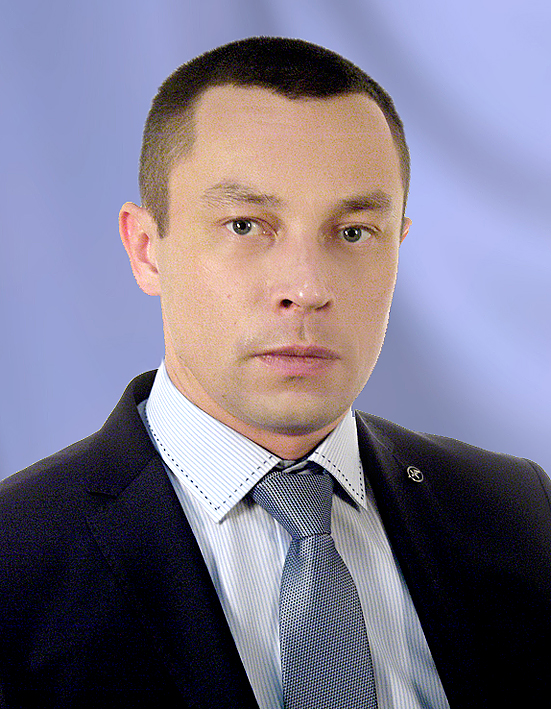 Egor Vladimirov
How 2 Franchise Consultant
Egor has large background in financial investment assessment in different projects such as expansion of enterprises and construction of new factories and plants throughout Russian territory. Also Egor has experience of being in Russian Franchising system, interacting with national patent authorities, he has evaluated numerous of Russian Franchises packages discovering distinctions with International ones. He knows Russian legislation relevant to Franchising, general laws and particular nuances of extension foreign businesses on Russian territory.
Egor Vladimirov describes the franchisor as the custodian of the franchise brand who takes care of the bigger picture for the entire network. "Franchisors have to keep an eye on market trends, brand positioning, research and development, training and operational best practices," he explains.
A good franchisor doesn't operate at arm's length from franchisees. The fee income of the franchisor is typically a percentage of franchisee turnover and they are therefore both committed to driving franchisee turnover and profitability through sound ongoing support.
The role of the franchisor has moved from that of quality control inspector to more
of a business advisory role. Field service consultants representing the franchisor no longer arrive unannounced with checklists to complete. Instead there is a coordinated agenda tackling current issues, communicating upcoming initiatives and plans to boost the bottom line are agreed to and recorded. Franchisors who collect management accounts from their franchisees on a monthly basis are able to advise from an informed base and anticipate problem areas before the business comes under threat. With this information the franchisor can provide financial benchmarks for franchisees.
· Egor provides an established, tried-and-tested business system, which includes an established brand name and trademark.
· The franchisor benefits from the franchisees' financial and management investment in terms of network growth with minimal capital investment. In return the franchisor offers training and ongoing support services for a management service fee. Training is typically arranged for both franchisee and key staff members and may involve theoretical classroom as well as practical on-the-job training.
· An operations manual, marketing and advertising support and assistance in setting up are typically included in the franchise package.
· Most franchisors assist franchisees in site selection and provide guidelines on the purchase of inventory and equipment.
· Franchisors operating as nominated suppliers can be a tricky one. However, this is negated if the supply relationship is competitive, transparent at all times and acts in the best interest of the franchise network.
· Franchisees get a blueprint on how to succeed in the chosen business system when investing in a franchise, which really is a proven business system with the supporting business package and established brand. It is their responsibility to market the brand locally, follow the operating guidelines and use the support systems to attract and retain customers.
· Other responsibilities include maintaining the franchisors standards, methods, techniques and marketing strategies.
· Investing in a franchise does not negate the entrepreneurial responsibilities of the franchisee. The performance of the business remains the responsibility of the franchisee, with the comfort of being in business for yourself but not by yourself.