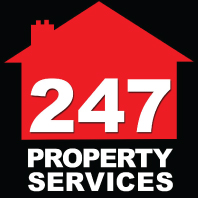 Client
247 Property Services
About 247 Property Services
247 Property Services HQ is based on Nether hall Road, at the heart of Doncaster's "Property Mile". With satellite offices in Sheffield, Bassetlaw, Rotherham, Barnsley and spreading further each month. We currently manage over 1200 homes and HMO's.  247 Property Services pride ourselves in the high and realistic standard of service we provide to both our tenants and landlords. Our core area is South Yorkshire however we have decided to spread nationwide over the next 2 year period region by region. The UK will benefit from our specialised lettings knowledge and abilities. 247 Franchises are available.
Our tenants primarily pay using BACS, this ensures prompt rental payments straight from their bank accounts. We also offer online card payments, telephone card payments and of course we accept cash payments in our offices. If we identify a potentially high risk tenant during our thorough vetting procedure we also have Managers who will visit the tenants on a regular basis to collect the rent although this really is in a minority of cases due to our stringent vetting procedure where not only financial, landlord history, employment and credit checks are made but we also visit their current property to look at the way the tenant lives, this is an essential part of our vetting procedure and what sets us apart from other lettings agents.
We are so confident of our vetting procedure guaranteed rent policies can be arranged at your request.
Since 247 Property Services opened for business in 2009 we have built our managed portfolio up to more than 1200 properties and new properties are coming on board almost every day.
Our landlords may have sold their investment homes, retired or disposed of their holdings in the natural course of the property business but no landlord has ever left us due to dissatisfaction with the service 247 Property Services offers. We are so confident of our vetting procedure guaranteed rent policies can be arranged at your request.
Could you be our next Franchisee?
For further information and contact details about this Franchise Opportunity, please click here.