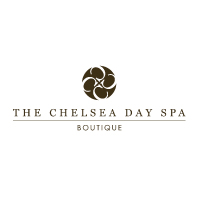 Client
The Chelsea Day Spa
About The Chelsea Day Spa Boutique
The Chelsea Day Spa Boutique is an aspirational brand which we have worked hard to bring to the forefront of the industry through excellent service, stunning surroundings, celebrity clients and coverage in national magazines (BTC Finalist 2012,  Vogue UK ,Beauty and the snob, Fulham resident news, Speaking Beauty, Sky Living, Lashes & Little Ones, Evening standard, iVillage, Yahoo India, Beauty Du Jour, Asian Bride Magazine, Metro, The Sun, OK etc.) and Television appearances (This Morning, Katie and an upcoming Sky Living reality show).
As part of our plan to develop and expand our brand we can offer you the chance to own and run a luxurious Chelsea Day Spa Boutique in your part of the world.  There are different franchise options available ranging from salon, spa and clinic treatments.
The Chelsea Day Spa Boutique is a fantastic choice to launch your own business.
We will provide you with all the training, advice and support you need to become a leading and successful business whilst constantly promoting the profile of The Chelsea Day Spa Boutique as a whole to benefit each individual spa.
From major PR campaigns to the tiniest detail our team will guide and support you to ensure that each Boutique is a star attraction in any area.
If you want to work in exceptional surroundings in an easy to operate environment with a very high earnings potential then this could be a fantastic lifestyle choice.
Could you be our next Franchisee?
For further information and contact details about this Franchise Opportunity, please click here.