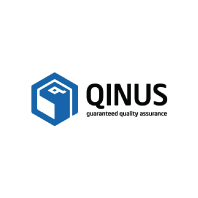 Client
Qinus Global Consultants
About Qinus Global Consultants
QINUS Global Consultants is a firm of international consultants, providing a comprehensive range of support in the development, implementation and maintenance of internationally recognized standards such as:
ISO 9001- Quality, ISO 14001 -Environmental, BS EN 18001 -Occupational Health & Safety, ISO 22000 -Food Safety Management, ISO 27001 – Information Security, and ISO 22301 – Business Continuity Systems Management System to the public and private sectors and has a team of  specialist Consultants and Lead Auditors who are IRCA (International Registered for Certificated Auditors) registered and also provides its clients with a variety of Auditing Services based on the above listed management systems, Food Safety Audits, Food Hygiene Audits, Mock Assessments and Certification Audits on behalf of UKAS Accredited Bodies
QINUS is committed to delivering professional services to the highest standards for our clients and stakeholders.  This commitment covers all aspects of the work from the integrity and professionalism of our staff to the detail and accuracy of deliverables.  We also recognize the importance to clients of all our internal business support functions.
QINUS has enjoyed success across all sectors and all sizes of businesses and we recognize that we have one purpose, "To Integrate Quality' into the heart of successful businesses that need to prove they consistently deliver 'Value' embedded in the operations" and have achieved this by understanding the way each business works and by defining its "Scope of Activities" before developing it management system that will lead to Certification of Registration to ISO 9001.
Could you be our next Franchisee?
For further information and contact details about this Franchise Opportunity, please click here.